Securing confidential details such as your passwords, personally identifiable information, and business-critical information from external threats is not an option but a necessity for both businesses and individuals.
The recent Covid-19 pandemic has placed many businesses in harm's way since they forced to adopt work from home offices which has given attackers an advantage to increase attacks on their employees (https://www.ruralict.com/2020/11/Data.html).
Here are 10 straightforward tips to protect your private information from falling into the wrong hands and used against you.
1. Secure Your Devices and online accounts
For your mobile phones, tablet, or smartwatches, make sure to activate entering a pin or password before access to use the device is granted. Make it a point to occasionally change this password/pin especially when you suspect that someone else has access to it.
2. Utilize passphrases and two-factor authentication
Passphrases are a combination of random words or sentences, which can be difficult for a cyberattack to guess. Using more characters for your password makes it better and stronger.
For your online accounts such as Facebook, LinkedIn, Instagram, Twitter, and others use a passphrase password with 10 characters or longer. For example, SeseIsMyFavouriteIsland2020! is a great password and even better if it is in your own local language.
For each of the online accounts, enable 2-factor authentication which is a feature where the online service (Facebook, Instagram, LinkedIn.) sends you a unique one-time code on your mobile phone that you enter into the login page immediately after your password.
3. Enable Automatic updates
It is ideal to set your OS to automatically update or set up a regular schedule to update your systems. This will enable the software programs to fix any vulnerability and defend against new risks automatically.
4. Be careful about malware or invest in an Anti-malware solution
Many computers are being plagued with malware such as spyware, trojan horses, scareware, computer viruses, worms, and ransomware. Malware can infect a website or an email. It can also mask itself inside a downloadable file, freeware, shareware, photos, or images. The best way to secure your data is to avoid suspicious websites and email attachments.
5. Install Necessary Updates
Users rarely update their operating system. Maybe you are guilty of this, but you should update every critical patch to secure your device from emerging threats.
Updates are included in the Android play store and the Appstore for iPhone devices. Be sure to frequently check these places to notice any pending updates to your favorite applications and install them as required.
Please leave us a comment about the story or suggest a topic we can write about in our next issue.
Thank you.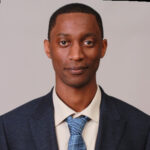 Contribution by
John Kibuuka,
IT Consultant at the Ministry of Foreign Affairs, Denmark
Note: This article comes in two parts, so remember to return for part 2 for full coverage.